Meet our executive staff who have served the community for almost 200 years of combined service. The Superintendent has the longest tenure in corrections with a career of 42 years in the industry.
Mr. Jerry R. Townsend is the current Superintendent at Piedmont Regional Jail Authority located in Farmville, Virginia. A Prince Edward County native, Mr. Townsend began his extensive career with the Virginia Department of Corrections as a Correctional Officer at Powhatan Correctional Center. Mr. Townsend, having worked at various prisons, flourished and was promoted through the ranks of Assistant Warden and Superintendent. In Mr. Townsend's 41 years of service, he has positively impacted and ensured the safety of many communities through his hard work, dedication, knowledge and camaraderie. He is a model to others wishing to advance in their careers, speaking volumes to his character and leadership abilities. Throughout his career with the Department of Corrections, Mr. Townsend has held many security, leadership, evidenced-based and dialogue business practice certifications. He earned an Associate of Applied Science degree in Administration of Justice at Southside Community College and served in the U.S. Marine Corps. Mr. Townsend is not afraid to take on challenges for the betterment of others and has proven this by running and being elected for membership on Prince Edward County's Board of Supervisors and becoming a Certified County Supervisor by the Virginia Association of Counties. Mr. Townsend embodies wisdom and is a forward-thinking visionary. He believes that working as a team, embracing and sharing different perspectives, treating others with respect and implementing new initiatives leads to enhanced and impactful operations at regional levels. Mr. Townsend is the loving and devoted husband to his wife, Michelle, and father to his daughter, Chelsie. He is a faithful member of New Bethel Baptist Church and an active member of the Diaconate Ministry. In his free time, he enjoys playing softball, and spending quality time with his family.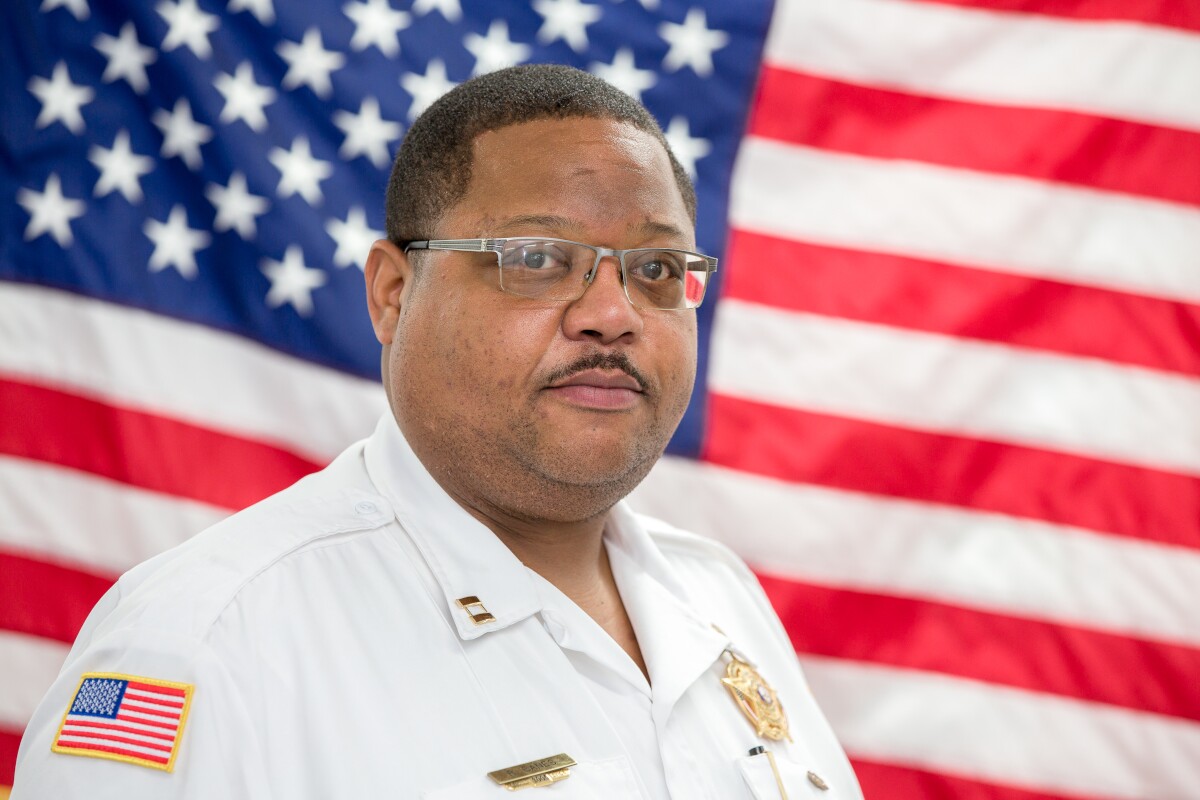 Captain Eanes started his correctional career at Piedmont Regional Jail in January of 2004. He started as a State Certified Correctional Officer working his way up through the ranks of Corporal, Sergeant, Investigator, Lieutenant of Transportation, and Lieutenant of Security, now reaching the rank of Captain and the position Chief of Security. Captain Eanes has overseen a majority of the departments at Piedmont Regional Jail including the following: Records, Classification, Training, Transportation, and now Security. Captain Eanes has an associate degree in Electronics Technology from Southside Virginia Community College and is a Microsoft Certified Professional. He has facilitated and supported the facility's Information Technology and Hardware from 2012 until 2022. He has been a Certified Jail Manager since June of 2019 as a proud member of the American Jail Association. Captain Eanes currently supervises a security staff of 72, including four direct reports. He is responsible for training, career development, staff assignments, and implementation of jail security in order to maintain public safety.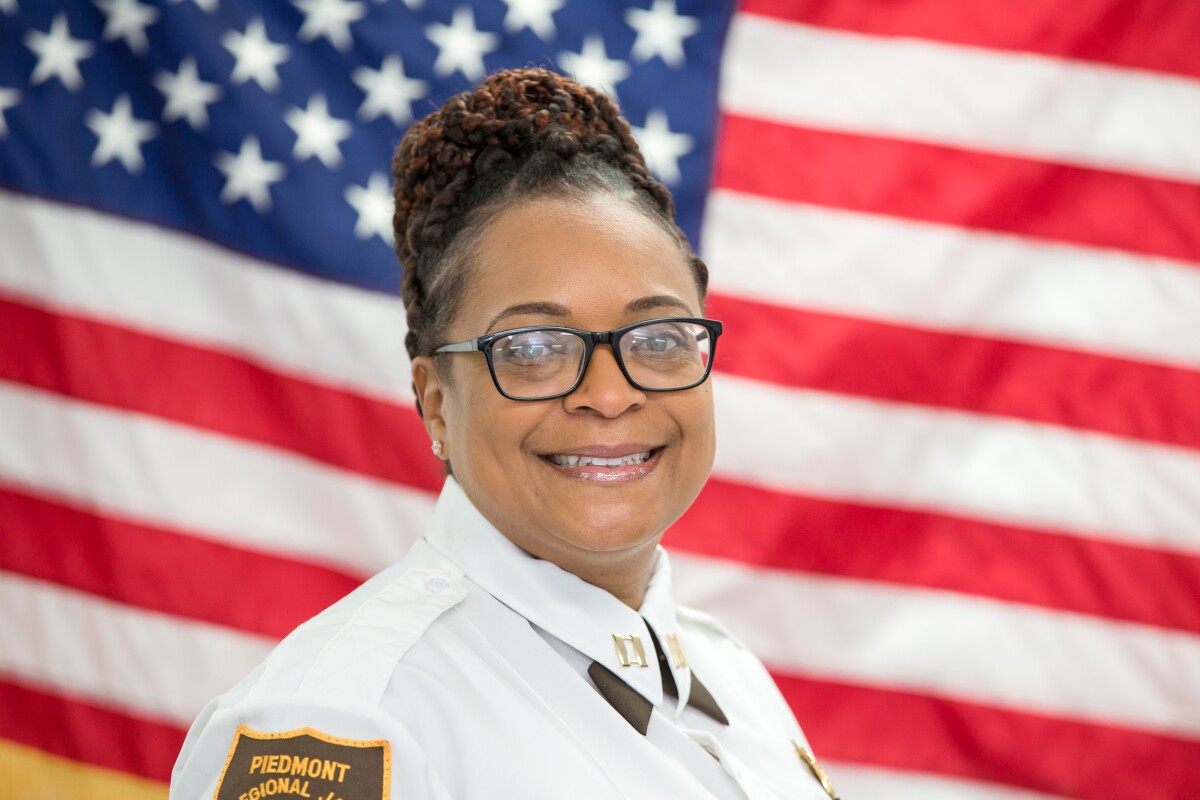 Captain Walker began her career at Piedmont Regional Jail as a Jail Officer in 2001. In 2004, she transferred to the Transportation Department and worked as a transportation officer. She was promoted to the rank of Lieutenant in 2005. She served in several capacities including Security Watch Commander, Administrative Lieutenant, and Lieutenant of Support Services. In 2014, she was promoted to Captain and served as Chief of Jail Operations and, most recently, Chief of Jail Administration. Captain Walker oversees the following departments: Food Service, Transportation, Medical and Mental Health Services, and is the jail's Procurement Officer.
Captain Walker has a bachelor's degree in Criminal Justice from Ferrum College and a master's degree in Human Services with a concentration in Business from Liberty University. She graduated from the inaugural class of the Virginia Association of Regional Jails and served as an Advisor. She is a Certified Contracting Associate with the Commonwealth of Virginia and an American Jail Association Certified Jail Manager.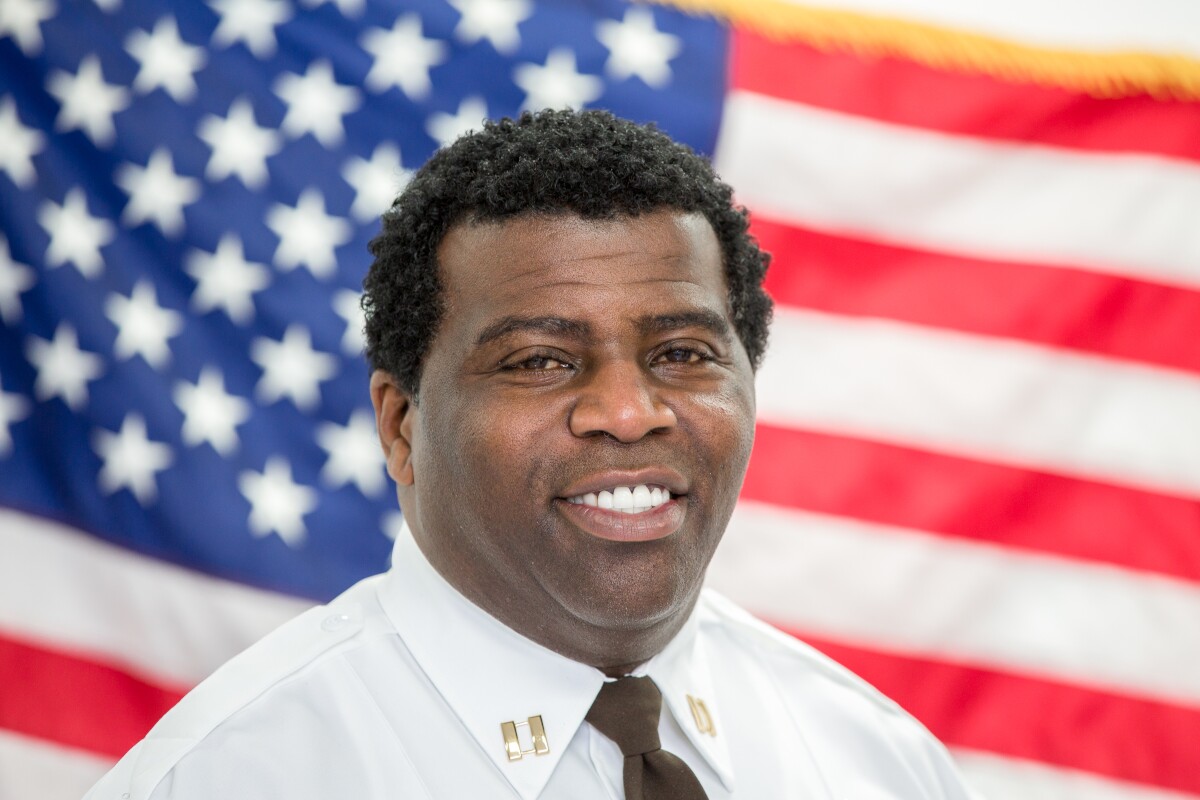 Captain Steve Wade began his career with Piedmont Regional Jail in 2001. He received his Department of Criminal Justice Certification in 2002. He was promoted to Sergeant in 2011, then Lieutenant in 2016. Captain Wade received his Virginia Association of Regional Jails (VARJ) Leadership in 2018 and was promoted to Captain of Operations in 2019. In his current position, Captain Wade oversees commissary, in-house disciplinary charge appeals, as well as the accountability and maintenance of Piedmont Regional Jail's Motorola hand-held radios, records department, offender mail, property, and the facility sanitation work program as well as other innovative work programs.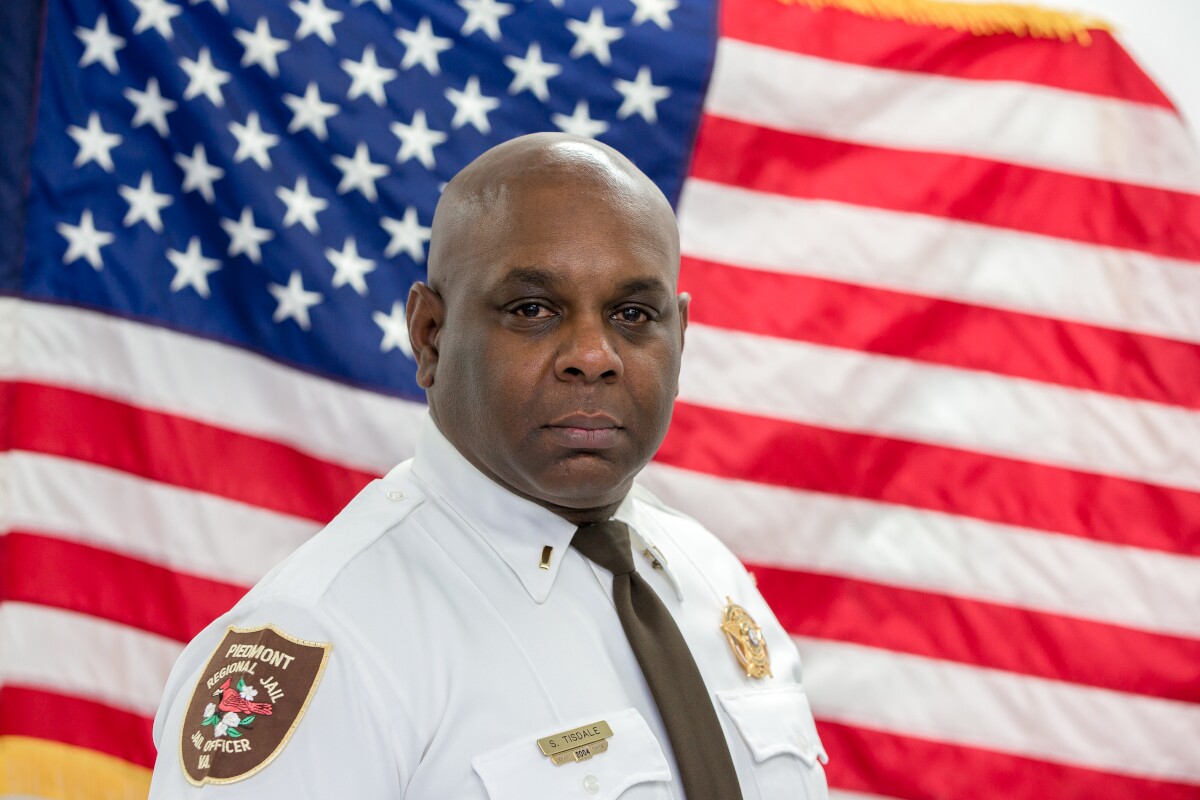 Lieutenant Sherard Tisdale began his career with Piedmont Regional Jail in 2004. Lieutenant Tisdale received his Department of Criminal Justice Certification in 2005. He was promoted as a Corporal in 2006 supervising the shift, then Sergeant in 2007. One year later, he was promoted to Lieutenant of the 12-8 shift. Lieutenant Tisdale received his Virginia Association of Regional Jails (VARJ) Leadership on May 11, 2016. He became Chief Jailor in January 2021. In this role, he trains employees, oversees Lieutenants, acts as a liaison between the Lieutenants and the Chief of Security, and assists with Institutional Classification Committee hearings. Director of Compliance and Accreditation - TBA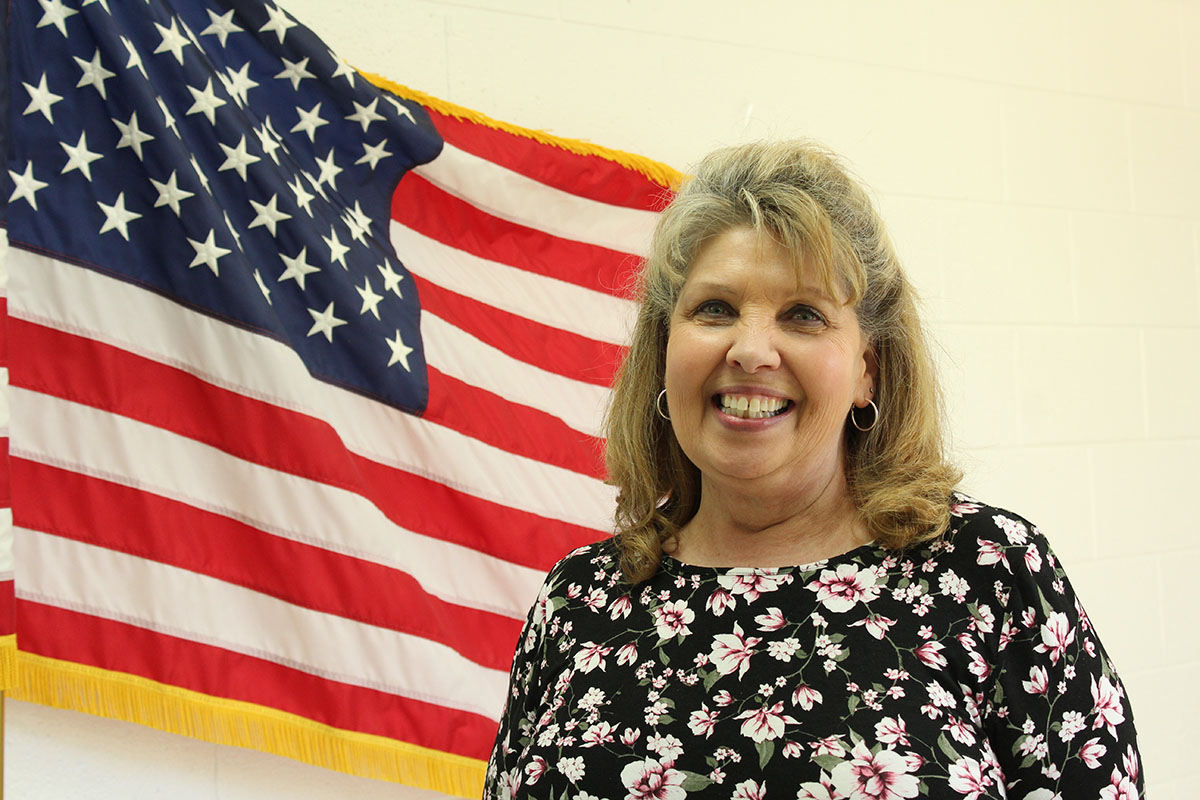 Gloria Giles
Administrative Assistant / Secretary
Mrs. Giles has been employed at Piedmont for 20 years.  She has held various positions during these years.
GENERAL DESCRIPTION OF WORK:
Mrs. Giles is the administrative assistant to the Superintendent.  She is responsible for payroll and all related functions including year end and quarterly tax reporting.  She manages accounting procedures and assists with the preparation of the annual operating budget.  Other duties include bank deposits and account reconciliations, maintaining contract files, health insurance benefits administrator, and VRS account manager for monthly reporting. She also manages accounts for voluntary deductions and performs clerical and secretarial duties as required.  She serves as the FOIA officer, supervises the inmate accounts clerk and is also the secretary to the Board of Directors for Piedmont Regional Jail Authority.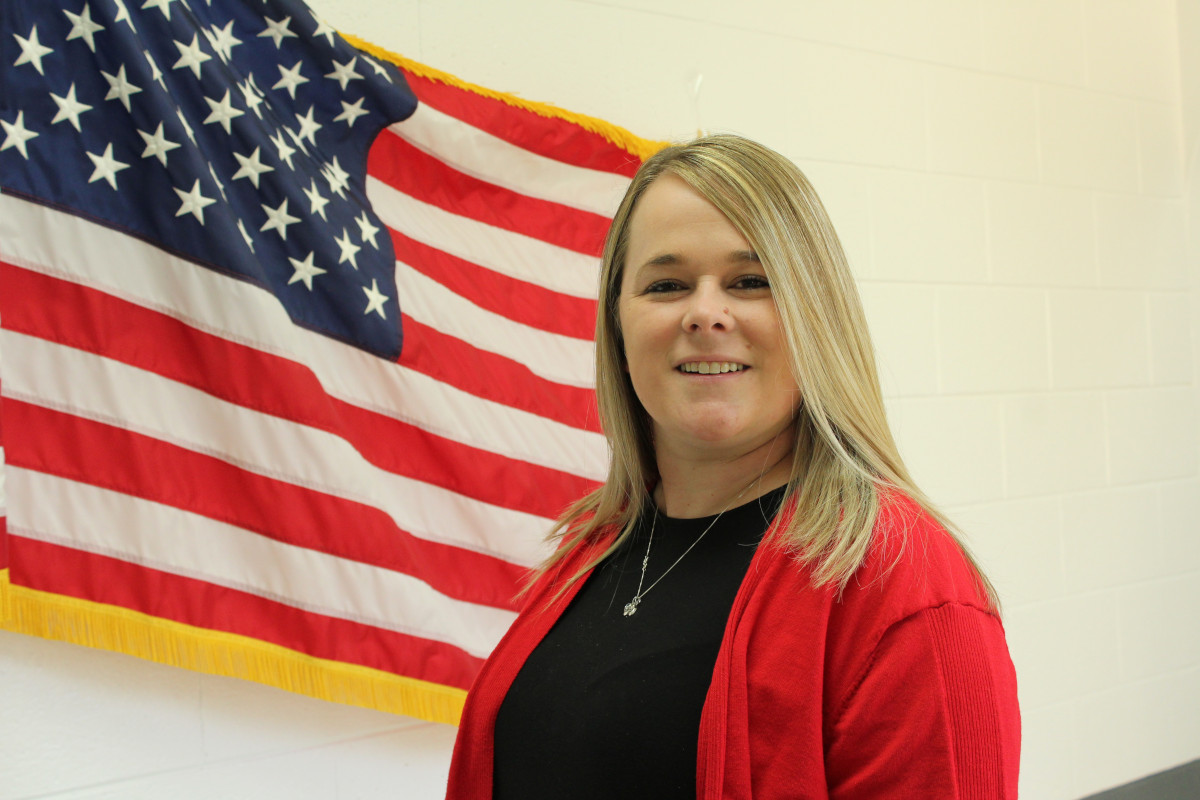 Mrs. Moses has been employed at Piedmont Regional Jail Authority for five years. Prior to becoming Human Resource Director for the Jail, she worked for the state of Virginia for five years in various positions. She is responsible for the overall operation of human resource functions for Piedmont Regional Jail Authority. Mrs. Moses is a Society of Human Resource Management-Senior Certified Professional (SHRM-SCP) and holds her bachelor's degree in Business Administration with a specialization in Human Resource Management.
Mrs. Case has been employed at Piedmont Regional Jail since July 1995. 
GENERAL DESCRIPTION OF DUTIES:
Mrs. Case is responsible for all accounts payable. This includes billing of contracted beds and transports, juvenile meals, inmate data exchange, and medical bills for OOC offenders. She is responsible for ordering all administrative office supplies. Mrs. Case is responsible for inmate health insurance claims and makes all training and travel arrangements. She manages the staff member accountable for Commissary and Employee accounts and receptionists and fills in for the Administrative Assistant as needed. She reports directly to the Superintendent.